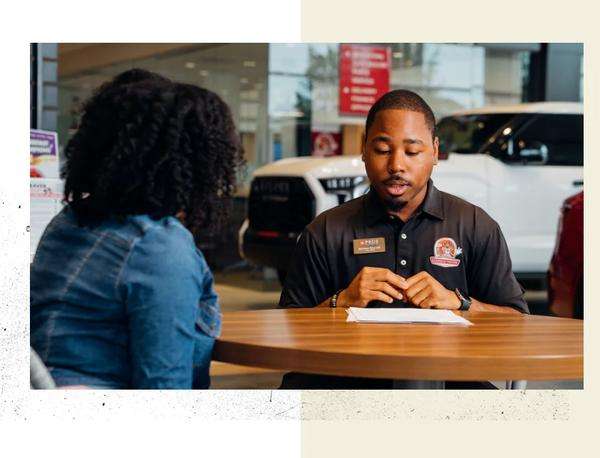 Leasing a Toyota is a great way to access a more luxe vehicle for less because this option requires a lower down payment, if it requires one at all. Additionally, monthly leasing payments are generally lower than monthly car loan payments.
If you're the type that drives a car until it's ready to retire, you'll want to finance your Toyota. You'll eventually reach the point where you own your vehicle and will no longer have to make payments – then you can either trade in your vehicle or keep on driving it once you've gained equity.
Those who are constantly searching for the best technology available would be better suited to leasing a car. This way, you can play with the latest gadgets and infotainment without worrying about your vehicle becoming outdated. Leases typically last three years or less, so you'll be able to regularly access the newest features.
When you lease a car, you won't be able to customize it because it belongs to the dealership. Financing a car gives you the freedom to make any changes you wish. If you plan on detailing or accessorizing your future Toyota, you'll want to opt for financing and buying instead.
If you don't want the trouble of dealing with car maintenance, leasing is a great option. Aside from getting regular oil changes, you won't need to worry about most repairs because your vehicle will be under warranty during the lease period.
If you log a lot of miles, you'll want to choose financing. When you lease a vehicle, you'll typically have mileage limits that could end up being a hassle if you want your driving situation to accommodate your everyday commute as well as the occasional road trip or weekend adventure.